What TMUIC students are saying: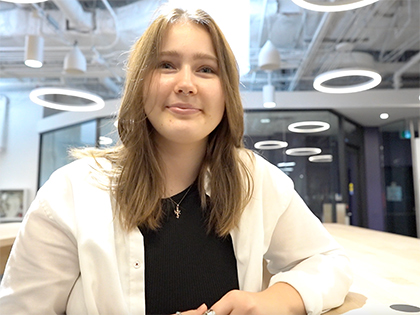 "There are so many events for the students. The staff are really keen and eager to plan these events, and that's great and comforting to see. If you have any questions or concerns about anything, the staff are so quick to respond.
One of the best things about TMUIC is the diversity amongst the students. There are students from all over the world here studying. Since we're all international, it's actually easier to communicate with each other, because we're all at the same level with English."
Valeriia Kryvosheina, Ukraine, UTP Stage I (Business)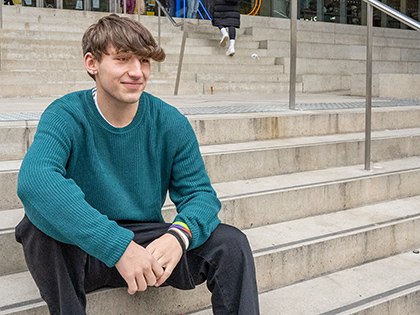 "It was a good choice applying to TMUIC. They helped me a lot with the process of moving here to Canada, informing me about vaccines, quarantines, and things I needed to know about traveling during this time. They had all the answers and guidance I needed to make myself comfortable and set for success — including finding a place to live and a part-time job in Toronto."
Simone Cillario, Italy, UTP Stage I (Sociology)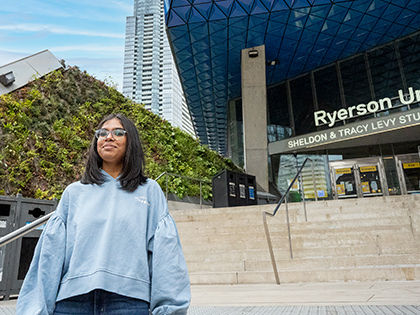 "I love it here. The professors, the staff and my peers are all very supportive and easygoing. This all creates a safe space for me. Overall, the best thing about TMUIC is its cultural diversity. You get to meet people from all over the world. It's a great infusion of people.
The staff support here is unreal. Whether its helping with figuring out the finances, courses, and personal support as well, I always feel heard and my questions are always answered."
Swastika Halder, India, UTP Stage II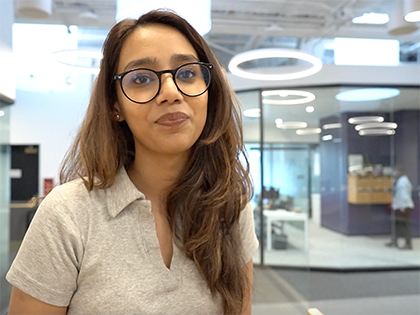 "It's been amazing here as an TMUIC student. I've met so many nice people and the staff members are really, really helpful. Even while I was learning remotely, the TMUIC staff helped me out with many different questions and issues. When it was time to move to Toronto, Canada, the advising team helped me so much with all the questions I had. It was so important to me to have that support as I traveled across the world to get here."
Sabhia Raida, Bangladesh, UTP Stage I (Business)